Grow Confidence, Make Friends, and Learn Exciting Techniques with Youth BJJ
The best time to gain the benefits offered by Jiu Jitsu training is at a young age. That's why Gustavo Machado Brazilian Jiu Jitsu Chesapeake has created a highly-organized and multi-leveled Youth BJJ program for kids all over South Chesapeake! In our Youth BJJ courses, kids will not only learn varying levels of BJJ training, but they will also make friends and have fun!
Just fill out the form below to learn more about our Youth BJJ program!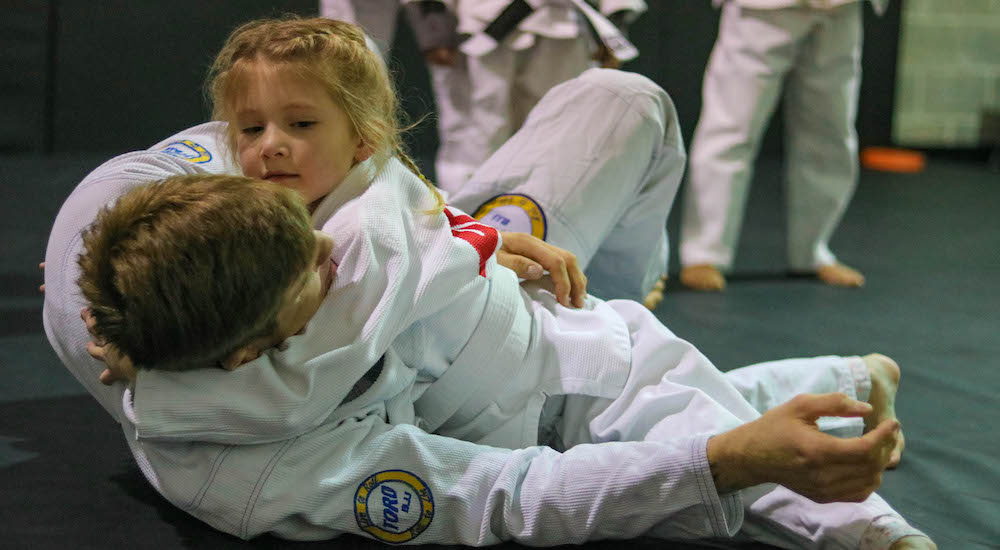 What Are The Benefits of Our Youth BJJ Program?
Brazilian Jiu Jitsu offers a wide variety of benefits beyond simply teaching strikes and grappling. Especially for our younger students, BJJ teaches:
Self-Confidence

Discipline

Focus

Awareness

Self-Esteem

Respect
And many other invaluable lessons. In our Youth BJJ training, our academy focuses on building character alongside strength and skill, so that our graduates may go on to become
successful not just on the mat, but also in their schooling and daily lives.
What Can I Expect From The Youth BJJ Program?
Our Youth BJJ courses are tiered based on the age group and level of training of our students.
Youth Fundamentals (Ages 4-6)
Our Introductory BJJ course is the youngest group offered, and focuses primarily on the aspects of competition related to a positive temperament and a healthy attitude. In this course, we focus on teaching listening skills, good sportsmanship, and basic movements and techniques. This course seeks to prime our young students to the rules and conventions of BJJ, and build a positive mentality towards competition. The main goal of this course is for kids to build positive behaviors and, most importantly, have fun! Youth Fundamentals further expands on the techniques taught in our Introductory BJJ course. While the focus remains on instilling positivity and discipline in a competitive atmosphere, the movements taught will become more in-depth and advanced, and more athletic activities will be included to keep our students active and excited!
Youth Fundamentals (Ages 7-15)
This class covers the fundamentals of Jiu Jitsu. Our focus is on providing an environments for the students to learn the fundamentals for self defense and competition. We provide a safe and healthy environment for our develop students athletically and technically in Jiu Jitsu. Through positive encouragement, goal setting, and accountability we are helping kids set them selves up for success in life. Classes include a Jiu Jitsu specific warm up, drills to build technique and athleticism and a lesson that breaks down movement, and mechanics of Jiu Jitsu technique.
Youth Intermediate (Ages 8-15)
This class advances on the foundation set in the previous class, and we venture further into Jiu Jitsu. Drills and technique are more involved and increase in difficulty to help keep the kids challenged in a positive way. Minimum belt rank to attend this class is grey belt.
Youth Competition Class (Ages 7-15)
This class has a specific focus on drills and sparring. We look to specifically work on strength & conditioning through high speed drills, positional sparring, and the mental aspect of competition. Youth are challenged physically to help push their limits and grow. Minimum rank to attend this class is white belt with 2 stripes.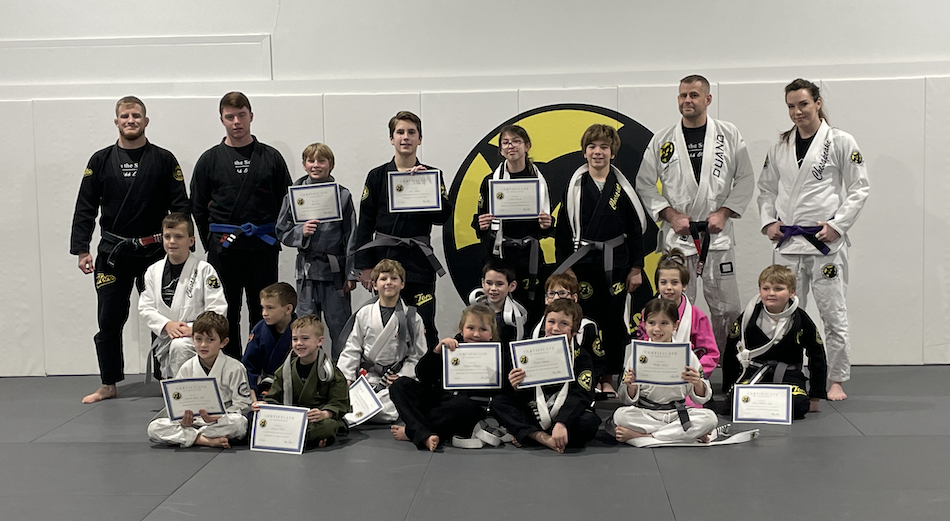 Join Our Academy Today!
Our Youth BJJ courses stand out as some of South Chesapeake's best youth programs! Help your child grow as a person and as a martial artist with our exciting activities, friendly staff, and long-standing community of BJJ practitioners!
Simply fill out the form below to get started!