Personalize Your BJJ Experience with Private Training
While our courses always focus on a balance of martial arts and community, our academy also offers Private Training options for those who wish to build their prowess outside of a conventional group training environment. These courses offer the same level of training as our ordinary programs, with the added benefit of one-on-one professional coaching from South Chesapeake's most proficient BJJ instructors.
Fill out the form below to get started!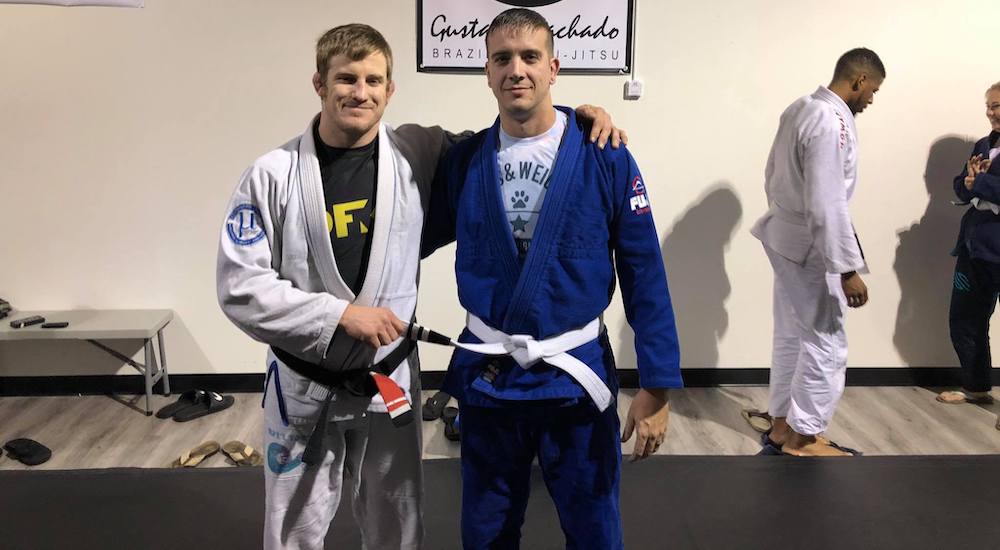 What Can Private Training Offer Me?
Our Private Training sessions encompass your existing degree of BJJ experience, but with active training at the personal level. This form of training allows our instructors to work with you and improve your form and techniques in real-time, and adjust the pace and intensity to a level that best suits your growth as a martial artist. These sessions are comprehensive and personalized to ensure that you see the best results possible.
Join Today!
Our BJJ instructors stand among the best in the South Chesapeake area, and are guaranteed to help you improve your understanding of BJJ at a speed and level that suits your personal needs.
Sign up now to learn more about our Private Training program!